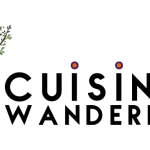 Website Cuisine Wanderer, Inc D.B.A. CW at The Mint
We are a restaurant bar with a concert venue upstairs.
Are you a booking agent extraordinaire? Our awesome venue with top-notch sound and lighting is in need of someone like you to keep the crowds roaring. We're talking bands, agencies, tickets, posters, and social media – you'll handle it all with ease. With a capacity of up to 400, the sky's the limit. And let's not forget the pay – it's based on commission but we're open to negotiation. Let's make magic happen!