Program Manager of Ensembles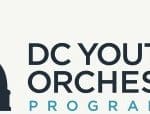 At the District of Columbia Youth Orchestra Program (DCYOP), we believe that every child should have the opportunity to learn a musical instrument and play in an orchestra. DCYOP serves as a model for the community. An atmosphere of competition is replaced by a shared endeavor for musical excellence. Through the ensemble, our young musicians develop the character of respectful team players. And finally, through the study of a musical instrument and classical music, our students develop the confidence and creativity that empowers them to tackle life's challenges.
We are currently searching for an experienced Program Manager of Ensembles. This is a full-time, exempt position. Salary commensurate with experience with a starting range of $63,000 – $75,000 per year.
DCYOP is committed to fully complying with the Americans with Disabilities Act (ADA) and ensuring equal employment opportunities for qualified persons with disabilities. Reasonable accommodation(s) may be available to enable persons with disabilities to perform essential job duties. The following is a summary of and not an all-inclusive list of the essential job duties.
SUMMARY
The Program Manager of Ensembles oversees DCYOP's beginner classes, ten music ensembles, afterschool ensembles, Summer Music, and Summer Tours. This includes managing faculty communication, program design and curriculum, community and organizational partnerships, and event planning. The Program Manager of Ensembles reports to the Artistic Director and works collaboratively with the Student and Community Engagement Director.
Responsibilities include the following. Other duties may be assigned.
Program Administration
Develops equitable and anti-racist music curriculum and leads program logistics, including international tour planning and strategic program planning. Supports program team budget development, facility partnerships, and grant tracking.
Program Management
Manages the planning, daily program logistics, and evaluation for all beginner classes, ensembles, afterschool programs, summer programs, and tours.
Faculty Management
Manages teaching faculty for music program, including onboarding and payroll.
Registration
Develops class schedule. Supports the registration process by preparing and monitoring databases and communicating with the community. Collects and tracks student data in collaboration with Students and Community Engagement Director
Partnerships
Cultivates and manages new and existing strategic and organizational partnerships, including citywide facility partners.
Program Communications
Serves as the main point of contact for faculty and community communications. Collaborates with the Senior Manager of Marketing and Communications to develop weekly newsletters and other program and faculty publications.
Supervisory Responsibilities:
Manages staff, faculty, and volunteers in the Program department. Is responsible for the overall direction, coordination, and evaluation of these departments. Carries out supervisory responsibilities in accordance with the organization's policies and applicable laws. Responsibilities include interviewing, hiring, and training employees; planning, assigning, and directing work; appraising performance; rewarding and disciplining employees; addressing complaints and resolving problems.
EDUCATION AND EXPERIENCE REQUIREMENTS
Bachelor's degree in music or music education, or equivalent training, knowledge, and experience and three (3) or more years of experience in the following:
Music teaching: Creating curriculum and lessons, setting goals and objectives, evaluating program goals, leading class instruction, sectionals, or ensembles.
Administration: Reviewing, editing, and creating documents. Making spreadsheets, tracking data, managing faculty payroll, supporting grant management
Experience working with children and youth from various socioeconomic backgrounds: Understanding and knowledge of the student population we serve, demographics, perceptions, limitations, barriers, cultural differences, financial gaps, etc.
Strategic program planning and management: Setting Annual goals and outcomes, determining school year and summer program structure and timelines, creating student schedules
 
Two (2) or more years of experience in the following:
Large Event Management: planning student tours, including the planning of travel and accommodations, working with tour companies or travel agencies, managing event and performance details, scheduling performances, collaborating with partners, musicians, and other organizations
Faculty Management: management of contracted faculty, tracking work time, managing substitute teachers, coordinating schedules, hiring, training, and onboarding
 
Preferred Qualifications:
Master's degree in music, music education, or arts management
Bilingual- Spanish/English spoken and written
2+ years of planning and managing domestic and international events/performances
International travel experience
Knowledge of the DC Metropolitan music and orchestral landscape
Community and School Partnership development
 
Travel
Approximately 20% of this position requires travel. Travel may be domestic or international, specifically for training, conferences, performances, program tours, recruitment or other relevant events. Most travel will occur during the summer months.
Computer/Technology Skills
High comfort with the technology and proficiency with Microsoft suite applications, google applications, Zoom, and the Internet. Proficient in Microsoft Excel and spreadsheet-based applications.
Physical Demands
The physical demands described here are representative of those that must be met by an employee to successfully perform the essential functions of this job.
While performing the duties of this job, the employee is regularly required to use their hands to touch or feel a computer, keyboard, monitor, telephone, or Smartphone and talk or hear when interacting with employees. The employee is frequently required to stand, walk, and sit. The employee is occasionally required to reach with hands and arms. The employee may regularly lift and /or move 25 pounds. Specific vision abilities required by this job include close vision, distance vision, color vision, depth perception, and the ability to adjust focus.
Work Environment & Schedule
DCYOP is currently operating in a hybrid environment. This position's work schedule is seasonal, with a Tuesday – Saturday schedule when programs are in session, typically from August – June. When programs are not in session, the work schedule is from Monday – Friday, typically from June – August. Occasional weekend and evening work is required. The hybrid work environment and work schedule are subject to change based on the organization's needs and as determined by the Executive Director.
The work environment characteristics described here are representative of those an employee encounters while performing the essential functions of this job. The noise level in the work environment is usually moderate. Noise level can be loud, as expected in a music environment when working directly with classes or during performances. No or extremely limited exposure to physical risk.
BENEFITS
Health and Dental Insurance
Paid Holidays and a Winter Break
Paid Vacation and Sick Leave
Health Club Reimbursement
 
Candidates must submit all the following information to be considered for the position:
1. Resume
2. Cover letter indicating your interest in the position and how your experiences will benefit DCYOP
DCYOP conducts pre-employment background checks on all selected candidates. If you are a finalist, we will investigate your background, employment history, references, and any related employment matters to determine your suitability for employment.
Applications are considered on a rolling basis until the position is filled. For best consideration, please submit your application materials by August 30th.
Applicants will participate in an initial phone screening.
Interviews will begin on September 5th.
 
Diversity, Equity, Inclusion, Belonging, and Accessibility
At DCYOP, we believe that all children should experience the transformative power of music education. That purpose and our inclusion of "all" directly link to our inclusivity value as an organization. We also believe that when our work family feels respected, included and that they belong, they can bring their best selves to work and inspire not only our students but also great ideas. DCYOP expects all employees to respect and be sensitive to Diversity, Equity, Inclusion, Belonging, and Accessibility and the cultural differences of applicants, other employees, and those we serve. We demonstrate this respect and sensitivity without regard to race, color, religion, national origin, sex, age, marital status, personal appearance, sexual orientation, gender identity or expression, familial status, family responsibilities, matriculation, political affiliation, genetic information, disability (actual or perceived), source of income, place of residence or business, military service, and any other basis protected by federal or District of Columbia law.
EEO STATEMENT
DCYOP is an equal-opportunity employer. DCYOP prohibits discrimination and harassment of any type and affords equal employment opportunities to employees and applicants without regard to race, color, religion, sex, sexual orientation, gender identity or expression, pregnancy, age, national origin, disability status, genetic information, protected veteran status, or any other characteristic protected by law. DCYOP conforms to the spirit as well as to the letter of all applicable laws and regulations.