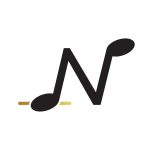 Website Notes Live
World Class Live Entertainment & Hospitality
Notes Live desires to hire a seasoned entertainment and hospitality executive to join our team as Chief Operating Officer. Headquartered in Colorado Springs, Colorado Notes Live is a rapidly growing world-class hospitality and live entertainment company. Owner of nationwide award-winning restaurant and entertainment properties Bourbon Brothers Smokehouse and Tavern, Notes Bar, Boot Barn Hall, and the recently announced, Sunset Amphitheater. 
Notes Live is an entertainment and restaurant company that expects to grow 10-fold over the next 30 months and seeks to hire an executive leader with deep industry experience and expertise to strengthen and lead all operational aspects of the business. A keen focus and track record of establishing high quality service and achieving profitability objectives are paramount.
Chief Operating Officer Job Responsibilities:
Leads the operating team in each market to ensure service levels, revenue and profitability are achieved
Establishes core business processes that ensures clear accountability and can be replicated through expanding markets.
Manages the programming of artists and events across our portfolio of Music Halls, Amphitheaters and event centers.
Oversees the marketing and ticket sales for all events
Recruits, hires, manages and develops the leadership staff in each market.
Oversees profitability of all aspect of operations
Leads and develop a team across multiple locations and over various functions.
Demonstrates a willingness to take on new tasks with a general attitude that no task is too small, impossible, or cannot be improved.
Chief Operating Officer Qualifications/Skills:
Entertainment/Concert business management experience
Financial and profitability management expert
Development and implementation of accountable business processes
Experience in opening entertainment and restaurant operations in new markets
Marketing, ticket sales and business development
Loves live music and world class hospitality
Education, Experience, and Licensing Requirements
Experienced in managing entertainment properties including programming of large scale concert venues
Experience in managing multiple market restaurant and hospitality operations.
Prefer 10 years of executive management experience
In-depth understanding of accounting principles including budgeting, balance sheets, income statements, cash flow, and capital planning management
Significant experience effectively managing the revenue and profit for hospitality and entertainment businesses.
Demonstrated strategic leadership ability
Well connected in the entertainment industry