Marketing & Ticketing Coordinator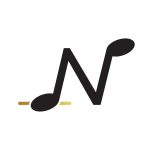 Website Notes Live
World Class Live Entertainment & Hospitality
Notes Live, an exciting and rapidly growing Entertainment and Hospitality Company, is seeking a Marketing & Ticketing Coordinator to join our team!
Headquartered in Colorado Springs, Colorado, Notes Live, Inc. is a is a rapidly growing hospitality and entertainment company comprised of a pre-eminent team of professionals. The company owns and operates the award-winning Bourbon Brothers Smokehouse and Tavern as well as Boot Barn Hall – the state-of-the-art music and event center, along with the Notes Bar and the future Sunset Amphitheater, all located in Colorado Springs, Colorado. The Company is currently expanding its multi-million-dollar Colorado campus into the northern Atlanta market as well as laying the groundwork to expand into additional markets nationwide.
As the Marketing & Ticketing Coordinator, you'll be responsible for creating and implementing marketing plans for each of our events, managing the ticketing page, buying ads on social media, and creating email blasts to promote our ticketed events. You'll also work with the booking team to develop media-driven programming that'll make our concerts stand out from the rest.
We're looking for someone who's passionate about the music industry and has a track record of success in marketing live events. You'll need to be able to think creatively, collaborate with industry pros, and manage budgets like a pro. We're also looking for someone who's highly organized and detail-oriented – you'll need to be able to juggle multiple projects and deadlines with ease.
If you're excited about the idea of working in a fast-paced and dynamic environment, and you're passionate about live entertainment, we want to hear from you!
Responsibilities
Manage and oversee the ticketing page build for each event
Ensure the company website is up to date with event information and relevant content
Develop a marketing plan for each event to increase ticket sales and grow the audience reach
Purchase ads on social media platforms to promote the events and increase ticket sales
Develop and send announcement, on-sale, and weekly email blasts to promote the events
Develop and manage street teams to distribute promotional materials and develop a street strategy for each event
Arrange artist/media interviews and coordinate media requests
Develop creative marketing/promotional plans with outside agents and managers as well as internal senior level marketing executives
Implement creative marketing/promotional plans with local media including the negotiation of rates and the implementation of paid/trade advertising schedules
Direct digital, social media, and tech strategy for Notes Live promoted shows, venue awareness, and local market growth in these segments
Manage overall marketing budgets for both show and non-show related initiatives
Build strong relationships with industry stakeholders such as record labels, publicity firms, artist management, and internal employees and management
Work closely with the booking staff to identify opportunities for media-driven programming i.e. radio shows, themed events, etc.
Qualifications
2-4 years of experience in Marketing, Sales, Social Media, and Ad Buying.
Extreme attention to detail
Strong skill set in relationship building, written, and verbal communication.
Web Design (Squarespace, WordPress, etc.) experience is a plus.
Graphic Design (Adobe Programs) experience is plus.
Photography skills are a plus