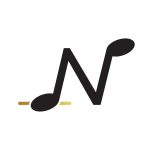 Website Notes Live
World Class Live Entertainment & Hospitality
Notes Live is currently accepting applications to join our team. Our Talent Buyer will become an integral part of the success of our world class hospitality and entertainment brand in Colorado Springs, CO.
Headquartered in Colorado Springs, Colorado Notes Live is a rapidly growing world-class hospitality and live entertainment company. Owner of nationwide award-winning restaurant and entertainment properties Bourbon Brothers Smokehouse and Tavern, Notes Bar, Boot Barn Hall, and the recently announced, Sunset Amphitheater. Notes Live Inc. is a company like no other- join our team now and grow with us!
Our Talent Buyer will report to the Chief Operating Officer and will focus on building relationships, identifying talent, and confirming profitable shows. This position will create budgets, map scaling for venues and build offers for artists. Additionally, the Talent Buyer will compile all relevant documents and ensure that all shows are settled and executed accurately with a high standard of excellence.
The main responsibilities of our Talent Buyer will include:
Job Responsibilities
Lead the buying of profitable talent by actively engaging with artist agents, artist management, and agencies.
Manage calendar holds, and coordinate availability with assigned venues and artist representatives.
Negotiate offer details with music agents for artist performances. Gather all relevant information to build offer and present to artist management.
Review artist hospitality and production riders for smooth transition to execution/operations team.
Track artist experience and ensure a high standard of excellence is met.
Establish, develop, and foster relationships with agencies, agents, managers, artists, brands, key decisions makers/influencers and necessary other creators/entities.
Engage in the strategy development for genres, artists, programs, brand partners, etc. from whom Notes Live should seek business.
Required Qualifications
Bachelor's degree in related field is required.
Minimum of 3-5 years live entertainment talent buying, contracting, negotiating experience and general business experience.
3-5 years of experience with working with large entertainment brand and/or talent agents such as WME, United Talent, CAA, etc.
Strong interpersonal, as well as written and verbal communication skills
Must have an outgoing personality with the ability to build and cultivate relationships.
Demonstrated ability to assess current music trends preferred
General understanding of ticketing systems
Computer savvy and skilled in MS Office (Outlook, Word and Excel); knowledge of social media platforms.
Preferred Skills
Strong organizational and time management skills.
Leadership experience is preferred.
Ability to work independently and as part of a team
Ability to prioritize tasks and work in a fast-paced environment