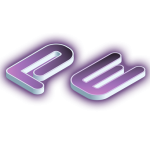 Job Overview: 
Pepper Entertainment Inc. is seeking Marketing Coordinator who will assist the marketing team.  This person will be responsible for creating marketing and media plans, budgeting advertising spends, organizing marketing meetings, creating digital campaigns along with managing Pepper's email database and social media platforms. This position reports to the Vice President of Marketing.
Role & Responsibilities (not limited to):
Be a team player.
Ability to create marketing plans that stay on budget and delivers results.
Assist with placing media to support marketing campaigns.
Build digital advertising campaigns (Google, Facebook, Streaming)
Create graphics to support current and future announcements.
Post to social media, create and send eblasts, support web site posting.
Research industry trends, news, marketing activity and general market intelligence.
Answering support emails and phone calls.
Create meeting weekly agendas, participate by take notes and distribute to team.
Assist co-workers with various tasks outside of general duties
Willingness to participate in day of show activation strategies including photography, social media and content management.
Superior organizational skills and ability to multi-task.
Help facilitate client needs and message them appropriately.
Ability to respond in a professional and productive manner under pressure.
Attention to detail in all aspects of the position.
Ability to think critically and problem solve.
Proficiency in MS Office Products (Word, Excel, PowerPoint, Photoshop and Outlook).
Employment Status, Compensation and Usages:
Full time position in office, salaried based on qualifications.
Based in Sioux Falls, Minneapolis, or Boise.
Send resume and cover letter to the email provided