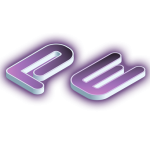 Website Pepper Entertainment Pepper Entertainment
Pepper Entertainment
Job Overview:
Pepper Entertainment is seeking a Ticketing Coordinator, responsible for the accurate, efficient, and service-oriented operation of the organizations Ticketing Department. This position reports to the Vice President of Marketing.
Role & Responsibilities (not limited to): 
·       Coordinate all ticketing operations for the organization.
·       Oversees ticketing builds for all concerts promoted by Pepper Entertainment.
·       Maintains ticket inventory for all shows and adjusts inventory as necessary. 
·       Assists Marketing Department with the coordination and implementation of all ticketing promotions, buyer data collection and report generation. 
·       Generates all ticket office reports, settlements and reconciliations as needed.  
·       Responds to customer and service requests to maintain a positive rapport with the ticket buying public.
·       Analyze sales trends and patterns and makes recommendations to Executive Team.
Skills & Qualifications:
·       Bachelor's degree from College or University; or two years related experience and/or training.
·       Strong drive to help the organization grow and improve processes while increasing revenue.
·       Premium attention to detail and accuracy.
·       Able to work flexible schedules including evenings/weekends. 
·       Ability to always conduct self in a professional matter.
·       Ability to multi-task efficiently daily.
·       Ability to operate in fast-paced environment.
·       Ability to accurately hit sensitive deadlines.
·       Ability to think critically, problem solve and analyze data.
·       Demonstrates excellent customer service.
·       Proficiency in MS Office Products (Word, Excel, PowerPoint, and Outlook).
Employment Status, Compensation and Usages:
·       Full time position in office, salaried based on qualifications.
·       Based in Sioux Falls, Minneapolis, or Boise.