Vice President of Marketing and Sales, Notes Live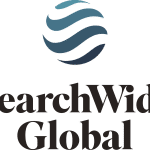 Notes Live has retained SearchWide Global to find a strategic, collaborative, and innovative leader to serve as the new Vice President of Marketing and Sales.
As one of the most sought-after entertainment companies in the U.S., municipalities and state governments regularly solicit offerings and support initiatives. They know that Notes Live has the skill and capability to deliver world-class experiences with an unmatched level of quality and professionalism.
The Vice President of Marketing and Sales assumes a pivotal role in orchestrating the company's marketing endeavors, encompassing campaign innovation, brand stewardship, patron cultivation, and digital marketing strategies. The incumbent will wield their expertise to bolster brand recognition, foster customer allegiance, and propel revenue expansion for the company, primarily through food and beverage, patron ticket sales, and exclusive events.
An astute grasp of evolving trends in live entertainment marketing, coupled with an unwavering dedication to data-driven analytics, defines this role. The incumbent is expected to engender cross-functional collaboration and adeptly lead a team in conceiving and executing transformative marketing initiatives that yield tangible outcomes and drive pioneering advancement.
View the full position description HERE.
If interested in learning more about this great opportunity, please apply or send your resume to the SearchWide Global Executive listed below. 
Contact: Andrea Christopherson, Vice President, [email protected]