Ticket Manager, External Events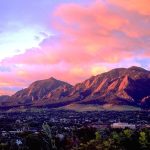 Website University of Colorado Boulder
The University of Colorado Boulder Athletics Department encourages applications for a Ticket Manager! This position will assist with ticket operations for the University of Colorado football home events and other athletic home events. The Ticket Manager will also contribute to the efforts of the ticketing office to provide phenomenal customer service and help resolve ticketing issues as they arise and will be adept in the Paciolan ticketing system.
Additionally, this position will serve as a lead liaison between the Athletic Ticket and Athletic Business Office concerning all concerts and non-team events. When concerts and non-team events occur, the Ticket Manager will own all activities related to concerts and external events including staffing, cash control, event management and enhancing third-party vendor relations to better scale, build, adjust and account for concerts and non-team events.
This position is responsible for promoting the philosophy and objectives of the intercollegiate athletics program. This shall include adhering to the principles of the Athletic Department's Mission Statement, Diversity and Inclusion Mission Statement, Core Values, Policies and Procedures, as well as the rules and regulations of the University, the Pac 12 Conference and the NCAA.
The University of Colorado Boulder is committed to building a culturally diverse community of faculty, staff, and students dedicated to contributing to an inclusive campus environment. We are an Equal Opportunity employer, including veterans and individuals with disabilities.
What We Can Offer:
The salary range is $60,500 to $63,000 annually.
Relocation assistance is available within department guidelines. 
Signing bonus is available with demonstrated expertise of Paciolan Ticketing System.
Athletic Event Tickets: Per Athletic Department Policy and NCAA regulations, Nike Elite Employee Benefit: Per Nike Elite Policy.
The University of Colorado offers excellent benefits, including medical, dental, retirement, paid time off, tuition benefit and ECO Pass. The University of Colorado Boulder is one of the largest employers in Boulder County and offers an inspiring higher education environment. 
What We Require:
Bachelor's Degree or equivalent combination of education and skills may substitute.
Three years' experience working ticket office with supervisory or lead responsibilities.
Experience using ticketing platforms such as Paciolan, Ticket Master, Tickets.com, AXS.
Please apply by May 21, 2023, for consideration.
 
Note: Application materials will not be accepted via email. For consideration, please apply through CU Boulder Jobs using the URL provided.