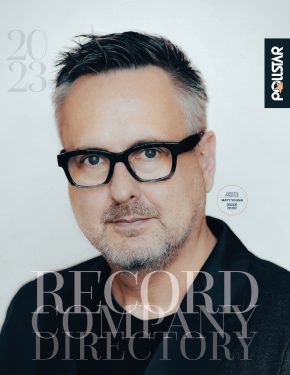 Record Company Directory 2023
$99.95
 Record Company Directory 2023
This guide is indispensable to anyone accessing the complex recording industry. The listings for Major labels and Independent labels include detailed artist rosters, executive staff, personnel, phone and fax numbers. The Record Company Directory includes Music Publishing info and contact information for Distribution Groups, complete with a helpful flow chart.
• Major US Labels Staff Rosters with inside-line phone numbers, titles, divisions, mailing and e-mail addresses
• Exclusive Detailed Artist Rosters for major labels and subsidiaries
• Extensive Independent Label Listings with contact information
• Quick Reference Indexes for phone, fax, artists and personnel
• Major Label Distribution Groups with contact information and flow charts
• Expanded Music Publishers Listings with contact information
The Record Company Directory is not included with any Pollstar subscription.
ATTENTION: Priority Mail Flat rate will take 3-5 business days. Priority Mail Express will take 1-2 business days. For overnight delivery, please contact Jodi at [email protected].
Perfect bound
ALL SALES FINAL – NO RETURNS ON DIRECTORIES
Price: $99.95
When purchasing hard copy directories, subject to availability. Otherwise digital only.
16 in stock