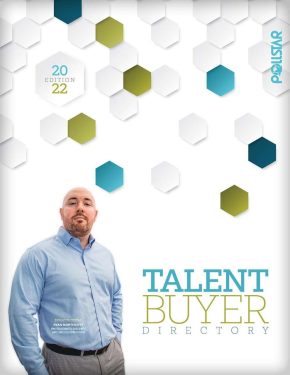 Talent Buyer 2022 Digital Edition
$99.95
Listing virtually every major concert promoter, nightclub, small venue, college, casino, festival, fair, and theme park that books touring artists.
College Enrollment Figures
Quick Reference Master Index
Festival and Fair Dates
Exclusive Venue Booking Notations
Club Capacity and Music Format
Available Email Addresses and Web Sites
Personnel Cross Reference Index
Bonus International Section
ATTENTION: This Directory will be published with ONLINE ACCESS ONLY. You must be logged into pollstar.com to view your copy. This Digital Edition is not available for download.
When purchasing hard copy directories, subject to availability. Otherwise digital only.